Situated between country and coast, there are masses of places you may wish to visit, rain or shine, whilst staying with us at Seaborough. Historic towns of Dorchester and Sherborne (Dorset) Yeovil and Taunton (Somerset) are close by. The Wessex Ridgeway Path, the Parratt and the Liberty Trail are all within easy reach. Should you be a walker transport could be arranged at a mutually convenient point for a nominal charge.
World Heritage Coastline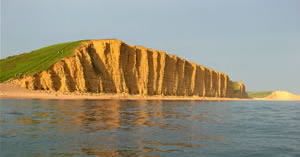 The Jurassic Coast along the Devon/Dorset Coastline – Sidmouth, Seaton, Lyme Regis, Charmouth, Burton Bradstock through to Portland & the Chesil Beach all within easy reach.
Visit the Jurassic Coast website…
Forde Abbey

Forde Abbey a magnificent Cistercian monastery (and a private home since 1649), really must be one of rural England's best kept secrets. It is set in spectacular gardens and grounds on the banks of the River Axe and is surrounded by unspoiled rolling hills that provide an unrivalled setting for this truly historic house. www.fordeabbey.co.uk
Other Places of Interest
Broadwindsor Craft & Design Centre & Restaurant
Bridport Rope and Net Making Museum
Doll Collection; Brewers Quay at Weymouth
Eeles Ceramics, Mosterton
Cheddar Caves & Gorge
Hestercombe Gardens, Somerset – a unique combination of three period gardens – paradise restored. Open every day of the year. Twenty five miles from Seaborough.
Why not make your visit to Seaborough a must and find out for yourselves how conveniently situated we are.
Children's Activities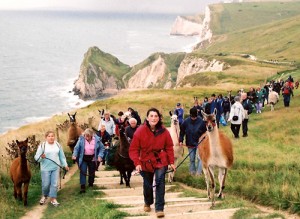 Visit the local Llama Experience at www.ukllamas.co.uk
Cricket St. Thomas Wildlife Park www.cstwp.co.uk
Abbotsbury Swannery and Smuggler's Barn www.abbotsbury-tourism.co.uk
Or the Teddy Bear or Military Museum at Dorchester and Weymouth Sea Life Park all within the wonderful county of Dorset.